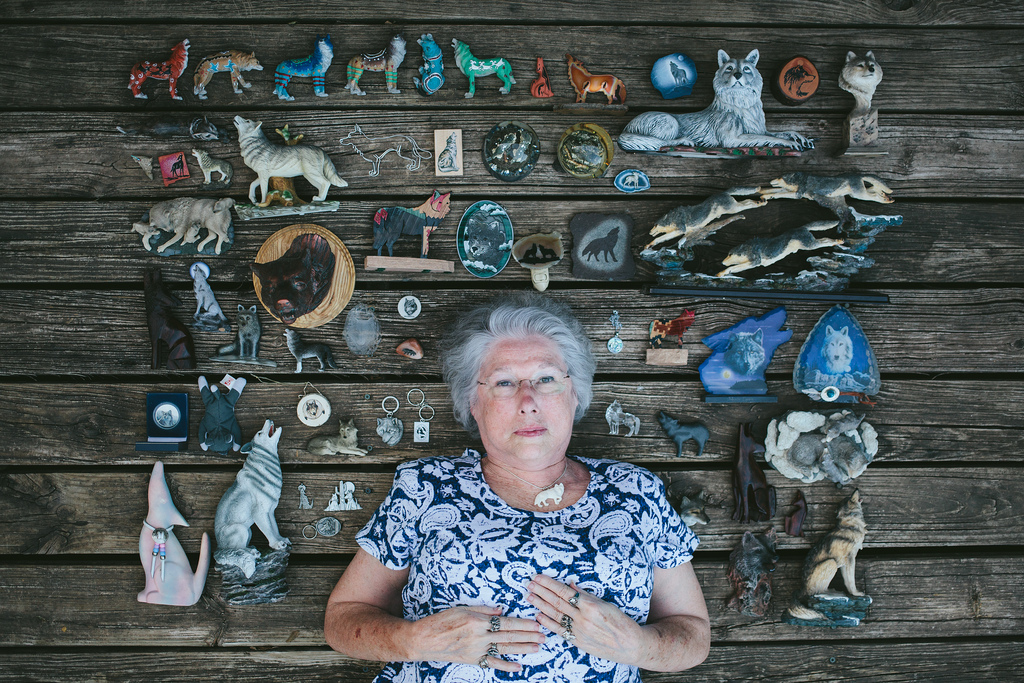 this is rae and her wolf collection.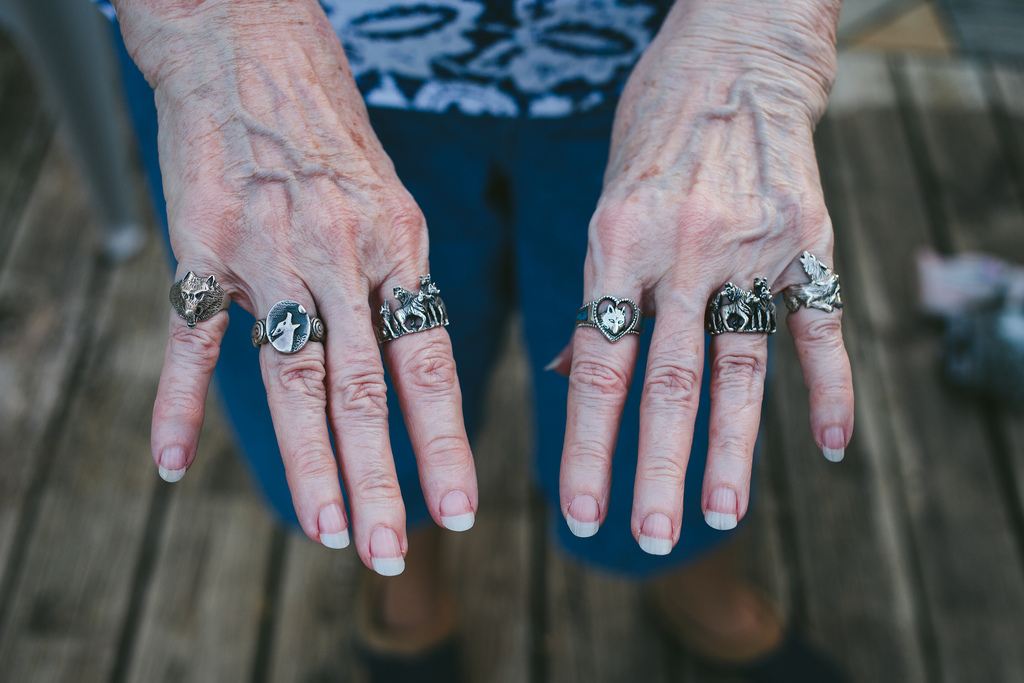 this is rae and her wolf collection.  this is part of my ongoing series, the collection collection, where i take a portrait of folks with their collection of treasures.  i hope to shoot many, many more of these so if you know someone with a fine collection, please let me know.  i would love to travel to meet you, too. 
rae had so many wolves there was no possible way i could fit them all into one photograph.  my favorite part (besides her rings) was her hand-painted wolf toilet seat in her bathroom.  her son painted and installed it for her.  rae started collecting southwestern themed items but it quickly escalated and she had to narrow it down to just wolves after a while.  stuffed animals, wind chimes, an almost full-sized cast iron wolf placed carefully into a dog bed, paintings and wall hangings, pillows and rugs.. you name it.  it was quite impressive!  i had the best time hanging out with rae and her family on friday.  thank you guys for having me over and letting me take these photographs.  i will treasure them. 
xo
emily